19pc Pet First Aid Travel Kit
Reviews
Our reviews are verified for authenticity
Nice little kit for emergency

Had to use this one after a "fun" ride at a waterpark, helped me sterilize my wound and stop the bleeding.

What I love most about this kit is that it has some scissors, which I couldn't find in any other kit. I hope I won't need it anytime soon (obviously not looking forward to testing as it would require being in an emergency situation), but I think it will be useful

Everything came quickly and packaged nicely. The kit really has most of what you'd need in an emergency situation until you get professional help.

This kit saved me more than once. I'm a clumsy person so I get minor injuries often when I walk, nevermind when I'm out for a run in the morning. Used most of the bandaids and sterile pads.

Very neat package, haven't used it but took a look and everything listed was in the bag. Also they sent me a little keychain toy with the package, which my dog loved! Very satisfied!

We recently moved to a place where we are taking hikes daily and wanted to have a tool kit for our dog. This is perfect.

Great for road trips, camping and fishing adventures. Compact enough to fit in a fanny pack.

Small bit durable. Covers the basics of what you need in case of emergencies. It goes where ever me and my pup go. I enjoyed that everything came in plastic bags, so that if it gets wet nothing would be ruined!

I bought these in preparation for a huracane. People often forget to add first aids for their pets. It's inexpensive and has things I didn't thought to get for my pet.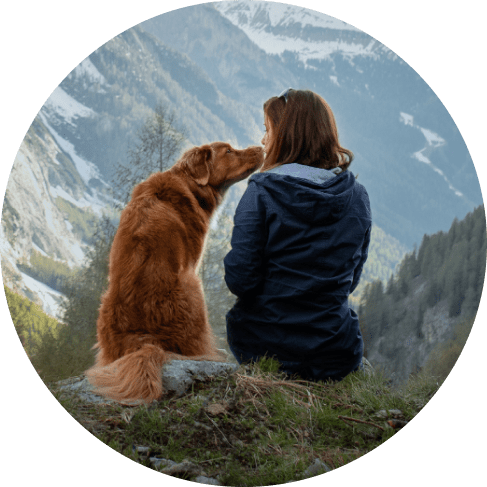 The pet first aid kit offers peace of mind
Just as you might keep a first aid kit for you and your family in your home, it's also a smart idea to keep one for your favorite four-legged furry friend! It is recommended to have these kits where you and your pet enjoy each other's company.
Your emergency solution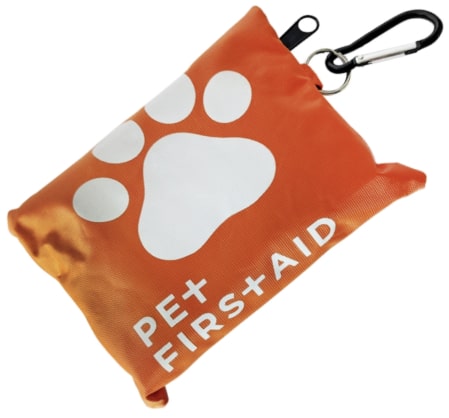 Be fully prepared to help your pet
This first aid kit includes saline solution, sting relief pads, PVC gloves, sterile gauze pads, medical tape, PBT bandage, a pair of scissors, and cleansing wipes.
Easy access to all supplies
The carabiner clip makes it so easy to bring this kit with you anywhere. It is lightweight, portable, and is built to last. Comes with a backcard/hangtag.
100% must-have, especially for traveling
Always remember that the first aid kit for your dog is the first and very important step of healthcare. This first aid kit for cats and dogs is ideal for being prepared in case of an emergency as well as being able to help your pet effectively! Whether you are hiking, camping, or at home, this kit will work its way through.
About Jojo Modern Pets
Jojo Modern Pets started with the idea that people want beautifully designed pet products that match their home. JoJo Modern Pets has great offerings for small boutiques and regional pet chains. We provide the basics with a unique twist and something people can't find other places. We can pre-ticket some items with your brand or help you source products you know your customers will love. JMP is stocked with domestic inventory at our warehouse in Illinois. We work with customers to do it "their way." Case packs, moqs and pricing that makes sense for independent stores. At JoJo Modern Pets we pride ourselves on making our customers more money.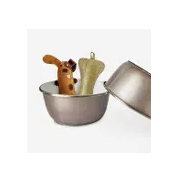 Designed In
Oswego, Illinois
View full details
19pc Pet First Aid Travel Kit
SUBHEADING
Recently viewed products