2-in-1 Outdoor Bottle For Pets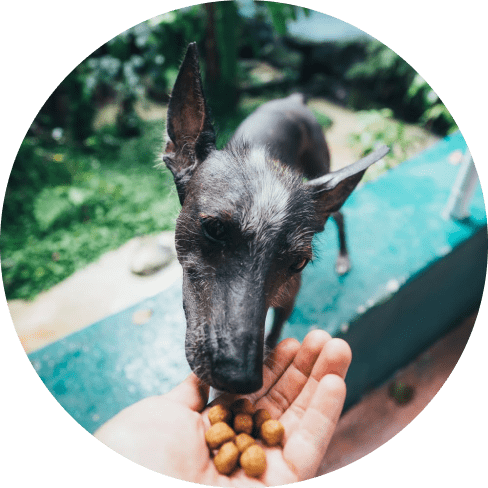 Convenience like none other
You will wonder how could you use anything else Proper and timely eating and drinking are a necessity when it comes to health - not only of humans, but also of our beloved pets. Sometimes our fur babies get hungry or thirsty at the walks, and we have nothing else to do but help them. Devices like this one make it much easier!
A bottle for water and food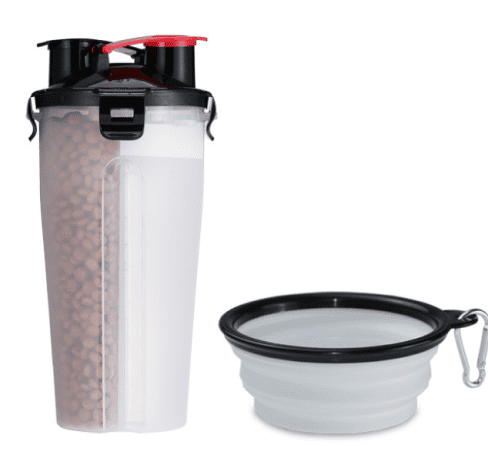 Easier walks for you and your pet
Put your pet's favorite food and water in 2 separate compartments (8.81 oz compartment for food, 11.83 oz compartment for liquids). Your lovely pet won't ever need anything, trust us!
Thorough safety approach
The bottle is made from food-grade PP plastic. It's 100% safe for your pet, and won't harm it in any way. Safe using experience is a must, especially when it comes to sensitive pets.
A must-have for every pet owner
This bottle is amazing. It's not bigger than any other regular water bottle, measuring 9.05x4.33 inches. Forget about having to buy water or food in the middle of the walk, or making your pet walk thirsty or hungry. This bottle is a time, money, and nerves saver. Happy pet – happy owner, we believe in that, and we work by that!
View full details
2-in-1 Outdoor Bottle For Pets
SUBHEADING
Recently viewed products