Bamboo Stick Interactive Chew Toy
Reviews
Our reviews are verified for authenticity
As I'm always at work I don't really have enough time to play with my dog, so this takes care of that aspect well. Recommend!

My dog is obsessed with this toy! It's a decent size for her and it keeps her entertained throughout the whole day.

Recommend! This is the first toy my dog has not chewed up. He loves it and has not made a dent on it anywhere. I can also put some food in the toy, it's fun.

This is like putting my dogs on crack. I stuffed them with food and blocked with small pieces of soft dog treat. In the future I want to block the hole with pate style dog food. (Not peanut butter as it makes my dog sick.). Now that I have treat and feeder dispensing toys, I never feed out of a bowl. Keeps them occupied AND they don't inhale their meal.

Bought two of these. One for our big dog and one for the little one. Jake is our large dog and he weighs 75 lbs. A lab/Shepard mix. Our little dog is a cattle dog mix, kelpie/border collie/red healer, 40 lbs. It took them both about a 1/2 hour to figure out the trick of getting the bones out (medium sized dog bone/biscuits). After that they get them out in minutes.

Mochi loves it!! The pink pig has been his favorite toy for almost four years until he got this one!! I put some treat inside the toy and Mochi can't stop playing with it, even when I threw the pink pig!! Nice product with great quality!

This is a fun dog toy. My dog was so excited to get a new toy he went to work on trying to destroy it. He was able to break off the two top sections but hasn't been able to break the middle yet. I am really happy with this toy and it's durability

Quite a good chew toy but it didn't last as long as I hoped for. But my dog is a very heavy chewer so that might be the reason.
Hours of fun for every type of pup
The Bamboo Treat Stick is the perfect boredom buster for every dog, no matter the age or size. The slots in this bamboo toy are perfect for filling with treats for a tasty surprise.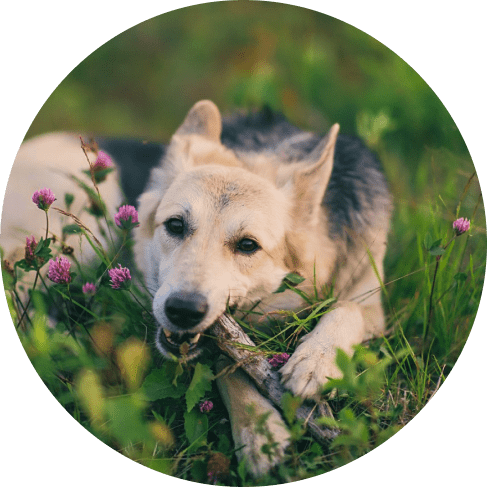 Great for fetch or as a chew toy
For the dogs who adore sticks
Can be stuffed with treats
The tough and interactive bamboo toy has multiple slots designed to hold treats or food, keeping your dog entertained for hours on end.
Perfect shape for fun
The perfect shape for throwing, fetching, and carrying. A solid center makes this stick capable of standing up to endless games and intense chewers.
Sturdy and reliable materials
Designed to stand up to chewers. Realistic detailing will convince your dog that it has finally found a stick that will last.
For all the stick lovers
Eating real sticks is not good for multiple health & safety reasons. So, this 'stick replacement' will be the best option for stick lovers!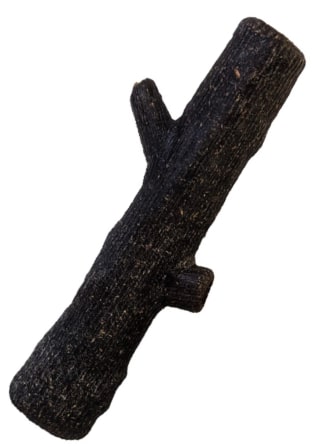 The best fetch toy your dog has ever had
Precautions: No toy is indestructible. Supervise your pet when using since small parts can present a choking hazard or internal blockage. Discontinue use if the toy is damaged. Keep out of reach of children.
About Jojo Modern Pets
Jojo Modern Pets started with the idea that people want beautifully designed pet products that match their home. JoJo Modern Pets has great offerings for small boutiques and regional pet chains. We provide the basics with a unique twist and something people can't find other places. We can pre-ticket some items with your brand or help you source products you know your customers will love. JMP is stocked with domestic inventory at our warehouse in Illinois. We work with customers to do it "their way." Case packs, moqs and pricing that makes sense for independent stores. At JoJo Modern Pets we pride ourselves on making our customers more money.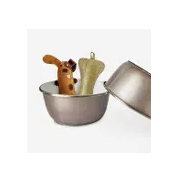 Designed In
Oswego, Illinois
View full details
Bamboo Stick Interactive Chew Toy
SUBHEADING
Recently viewed products