Berlin Pet Bowl
Reviews
Our reviews are verified for authenticity
Not sure what to say about this bowl. It is as easy to clean, sturdiness and durability as you would expect from any bowl of this type. My dog seems to like it a lot, but that might be the food that is in it.

Perfect! This dish was everything I was looking for! It has been increasingly difficult to find a basic ceramic dish. Everything I have found in pet stores near me has print on it or is the wrong size and depth.

This bowl is very attractive, but it is too shallow. That is my only criticism. The depth works for cats but not dogs.

I will be using this as a water bowl inside a pet taxi for my Yorkie pup. He is teething currently but I don't think he will be able to pickup the bowl with his teeth or move it that easy since it is ceramic and it's heavy. I have it placed on top of a stainless water bowl that once installed, it would be a hassle to remove and put back on.

First, I want to say I LOVE these bowls! They are sturdy and heavy enough to keep my playful Shih tzu /Bichon mix can't move them. I went though so many stainless steel bowls that wound up being dragged all over the house, dropping food and/or water along her travels. I found these crock bowls and because they don't have a lip to give her a "grip" place that even if she could lift the weight of the bowl, but thankfully she can't lift them, or even scoot them. You can't go wrong, since the price is less than other types of "quality" bowls.

We bought 2 of these and these are the second person ever of this that we've bought in the past. We are repeat buyers and will definitely be again. These are great products! . The weight of these are perfect for our 11.5 pound greedy cat! She doesn't shove these around or off like she did the older style bowls we had. So easy and quick to clean and dry! Nothing has stuck to these or given any issues. No scrubbing or hard washing required. Holds plenty of food and water. Safe for our loved fur babies because they aren't full of dangerous chemicals like plastic and rubber bowls. Recommend!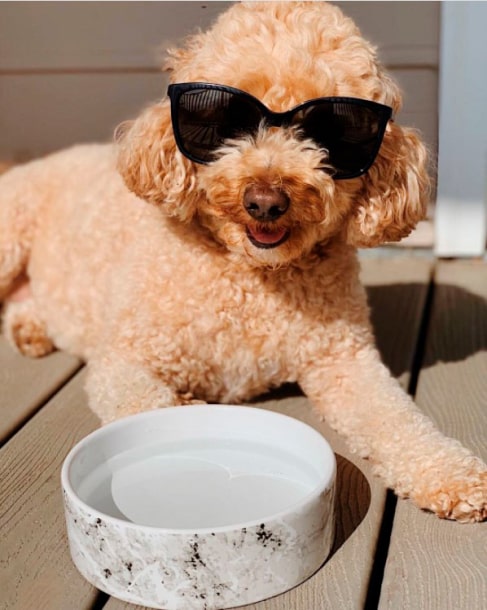 Make mealtime extra special
The "Berlin" Pattern Pet Bowl from Park Life Designs is a decorative, designer dish patterned with an industrial-chic concrete finish. Made for dogs with a sophisticated taste!
High-quality materials and exquisite design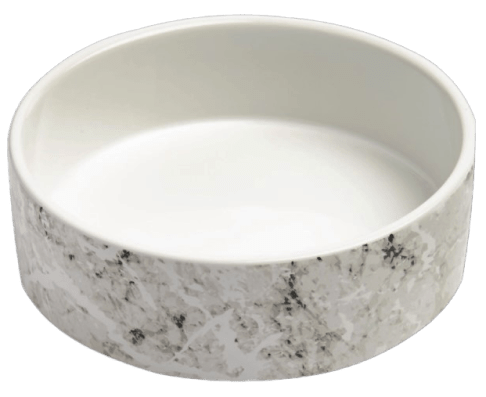 Keeps your furry friend's food area clean
Each premium-quality Berlin Pet Bowl is crafted from heavyweight, FDA-approved ceramic that stands strong to stop spills, slipping, sliding, and tipping.
Heavyweight, chew-proof stoneware
The Berlin Pet Bowl is durable, chew-proof stoneware is 100% dishwasher-safe and microwave-safe. A unique, brilliantly-colored exterior makes meals fun!
For luxury pet dinners
The vibrant, glossy exterior and artistic design combine your dog's paw-sonality with your home's stylish decor. Comes in the Large size and measures approximately 3.25" in height, 8.5" in diameter. This bowl has a 8 cup capacity. Perfect for cats, dogs, rabbits, reptiles, and all other animal companions.
About Park Life Designs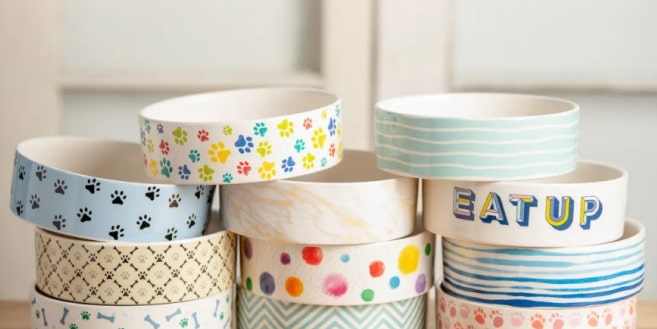 Founded in New York City by a team of innovative animal lovers frustrated with the lack of affordable, fashion-focused pet choices in the market we decided to shake things up in our own fun and vibrant way! Park Life Designs was created for stylish and fashionable pet lovers who love to express themselves with their furry ones. Animal lovers who want chic, fun and playful designs that love giving their pets a little extra flair! Park Life Designs believes every pet deserves decor reflective of their unique personality. Bring Style To Your Pets Life!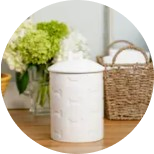 Designed In
New York, New York
View full details
SUBHEADING
Recently viewed products