Blumond' Dog Fabric Leash
Reviews
Our reviews are verified for authenticity
Awesome leash! Very durable and long lasting.

This leash has been amazing!

I really like that they are made from a material that you can wipe clean. I also love the bright colors. I'm not sure how it would do with a chewer.

Great least, strong and easy to use clasp. I'm not sure if it is that sturdy.

This is super light weight but feels like it will be really strong a durable. The material will be great for my adventurous vizsla! We love the bright color.

I am so impressed with this leash! I wish I would have found it sooner. It feels like it will never wear out and is easy to clean. I may never have to buy another leash. The pink is vibrant. Now I only wish they would make a matching harness!

It's a very good leash. I wish it was wider.

My previous leash broke from my wild beast of a dog lol. This one has been a great replacement. I like the simplicity and sturdiness of it. I bought this one to work on her training and she is doing a great job using this leash. The clip is also smooth at opening and closing and doesn't jam.

Unfortunately our dog pulls a lot and this leash works great for him. I love the padded handle and the clip seems sturdy. We bought this leash after another one (different brand) unclipped while walking our dog. We've been using this one multiple times a day since we got it and it hasn't unclipped, even when he gets the zoomies on a walk. I love that it's affordable and they donate to shelters! I definitely recommend it.

Our golden retriever puppy is a chewer!! We have loved this leash enough that I ordered the same leash again today. It is strong and is the perfect length for training him. We do tether him when we are fixing food or eating and he bites and chews on the leash. In spite of the leash being chewed, it holds strong enough we still walk him daily with it. We have purchased other leashes but this one has been our favorite & we continue to use it even though it looks a bit ratty. Now that his sharp baby teeth are falling out, hopefully the new leash will stay in a better condition.
Need a great leash for your dog?
Complement your favorite dog collar or harness with this durable, strong, and stylish dog leash. A dog leash is a direct connection between you and your furry friend. But dog leashes are not only necessary or convenient, they can also be a fashion accessory.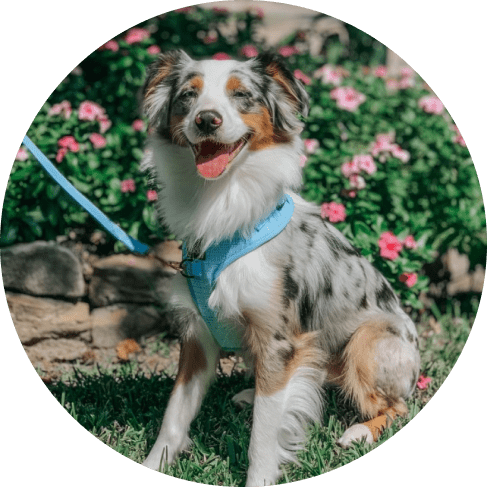 Perfect for every season
Make your pooch happy
The quality your dog deserves
Finished with heavy-duty rose gold hardware, the leash features a neoprene handle for the dog owner's extra comfort.
Ultimate convenience for owner
This leash has a sturdy D-ring at the base of the handle that's designed to hold items such as waste bags or keys.
Sturdy and durable
This leash is reinforced with nylon strapping - have your four-legged friend ready for any adventure!
Wash & care instructions
Don't immerse this leash in water completely. For best results, spot clean with water and soap only.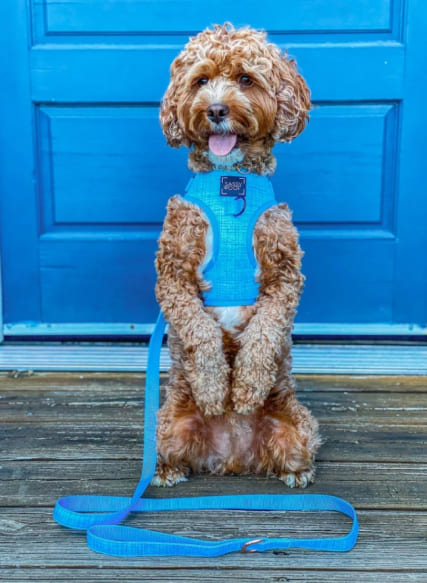 Perfectly sized
The Blumond Dog Fabric Leash measures approximately 60" in length and 0.8" in width - the perfect length for your adventures together.
Surprise any dog owner
Don't know what to present to a dog owner in your life? This leash is your best choice - it's a 100% must-have for every dog lover.
For every walk with your dog
It keeps your dog safe. It's sturdy and very well made. It's long enough to be comfortable, but not too long that your dog can wander around. It's suitable for different lifestyles. You and your dog will love it!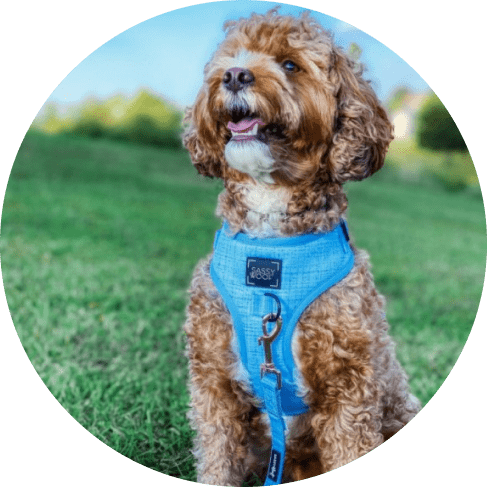 About SASSY WOOF
Modern. Classy. Affordable. Inspired by our two sassy & spunky dachshunds Maya The Dox and Winston The Dox, we created Sassy Woof to deliver a dog apparel experience that makes your fur-baby feel comfortable and fit for daily use. Our designs are the direct result of endless hours of careful thinking and meticulous attention to detail and crafting. We focus in developing new accessories and products every season to keep your pup's wardrobe as fresh as yours without breaking the bank. Our customers are like our family and we love interacting with each and all of you! Sassy Woof is a small business proudly based out of the suburbs of Washington D.C. A portion of our proceeds are donated to animal charities because no pet should suffer in this world.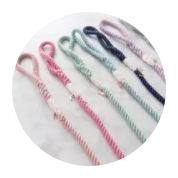 Designed In
Sterling, Virginia
View full details
Blumond' Dog Fabric Leash
SUBHEADING
Recently viewed products