Cat Scratcher Refill Pad - 2 Pack
Reviews
Our reviews are verified for authenticity
I rescued two kittens and worried they would use my furniture as scratchpads. So I purchased two different kinds of scratchpads to put in two areas of the room. Right away they were drawn to the springy toy that comes with this scratchpad, and as soon as their feet touched the surface, they started scratching. They haven't touched the other one... they also haven't used the furniture! In addition, it's been months and I haven't had to break out the spare pad that comes with this product. Great value!

REALLy impressed with how well it holds up. I received this two pack on Oct. 4th and after nearly 2 months of typical cat scratching (my cat loves these cardboard things and uses them multiple times a day), it still looks nearly brand new. My cat is absolutely loving this scratcher. I especially love the design of these because they'll last such a long time. I just turned the scratch pad over! I've never seen one last so long; it must be made from a heartier cardboard or something. No idea! Would highly recommend this product to cat parents :) Will buy again - but no time soon!!! :D

It is what they say it is. Cardboard for my cat to scratch on. Our Bear Cat decided the new sofa was gonna be his scratch pad...Nay Nay I said, and to the pet store we went. My cat jumped right on this before I could barely set it down! She has taken to just chilling on it quite a bit and it has saved the corner of my couch she had previously been obsessed with scratching. Love the double wide size as my kitty as a large booty to accommodate!

Martin van Purrin' here. My human bought these scratchy thingies for me so I don't scratch the furniture (hey, I need to keep these claws sharp!). I go to town on these things like there's no tomorrow. These feel so much better than that stupid furniture. Sometimes my human even rubs these green leaves on them and I just go wild and scratch my heart out on these suckers (I think I heard my human call it 'catnip'..but whatever). I encourage all my other feline friends out there to get their humans to buy them some of these things so they can get to scratching too!

Extremely sturdy. My cats loved them so much, I sent another order to my mother. Her picky cats looked as happy as my cats. I will buy this product again.

I love these scratcher pads! My cat loves the catnip that was included... he goes through these corrugated scratchers so fast that I will definitely be buying more. Thanks so much for a quality product.

My cats are crazy for these scratchers and save my furniture!! Have and will continue to purchase.

Cats won't use anything else to scratch on! Gave away my collection of posts and pads, they weren't using them. They rarely ever try to scratch the furniture since I started using them.

Great scratching pads for one of my Cats who does not like the carpeted ones

I liked getting 2 scratchers cause I have 2cats they go through them quickly. Good value for money.

This product comes with two scratchers. Lasts me four months and my cat uses it several times a day.

Our cat loves this and never scratches on anything but it. She even sleeps on it. She's such a good cat!

Placed this on the floor and all of my cats (3) gravitated to this scratcher and started to use it. When I place a few of these lounges around my cat clawing vulnerable areas (ie. carpeted areas and fabric covered furniture) , I do not have to worry at all about the cats clawing anything except the scratch pad. The cats prefer the cardboard lounger. Just flip the cardboard over, and you have another clean side ready to go. Great for me and my cats.

My cats love these scratchers. Have been using them awhile and they prefer them to regular cat posts

Cats like this item. Plus it keeps him off the furniture.

My cat uses them regularly and I have no complaint as to their quality and functionality. I will be ordering again and again I think.

It's slightly smaller and skinnier than 'average' scratcher pads, but still good quality. The box is a nice material and it comes with several pads that are worth the price.

Best cat scratcher I have ever gotten for my two kitties. Very sturdy. Would highly recommend it!!

My cat loves this scratcher so much. I had no idea she loved catnip. This is saving my carpet. Thanks so much!

My cat was very satisfied.

Pads aren't very thick, maybe like an inch at most. But lasted a good while. And i have 3 cats.

Would reorder again. My cat has big claws and he uses it daily.

It is great but my cat won't go near it and she insists on scratching furniture. It was a nice try

Very happy with purchase.Great price for that quantity. will definitely purchase again.

My cat absolutely loves this. She scratches it and loves to lay in it.

The quality and design is very good. The price was fantastic! I just wish the scratcher was larger. Just a little small for my full size cats.

Great product. great price. My cats used it immediately.

Cats love it! What else matters?

They are pretty standard as far as cardboard scratchers go. I'm just happy the cats are choosing to scratch these instead of the carpet.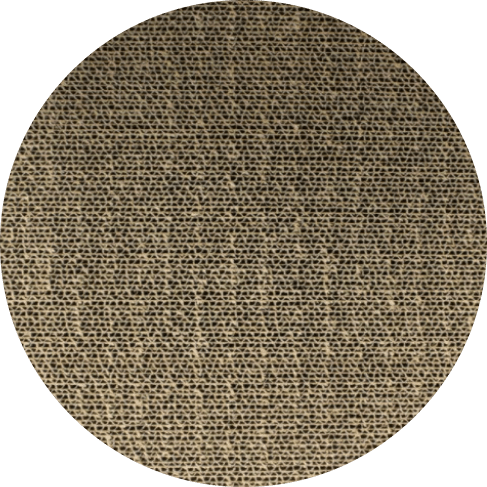 Save your furniture and drapes!
Let your feline pal satisfy its scratching and grooming needs with the Midlee Cat Scratcher Refill Pad. The corrugated cat scratching pad will help minimize the potential damage to your furniture and belongings. It provides your feline friend with an appropriate place to scratch and groom its claws. A bag of dried catnip is included to provide an added incentive for cats to use the pad.
Why buy the Midlee Cat Scratcher Refill Pad?
Features and benefits
Eco-friendly
The durable corrugated cat scratcher is made of 100% recycled paper pulp and has a honeycomb texture, which mimics the bark of a tree.
Product details
Besides two scratcher refill pads, a package includes a packet of catnip so you can sprinkle it on the scratcher for added excitement. Each board is 15.25" x 12.25" x 1.25" and weighs 14oz.
Durable & easy to set up
Two-sided cat scratching pad insert can be turned over for a new surface, giving your cat's paws double the use and double the fun. You can put it inside your cat's house or pretty much anywhere around your house.
Perfect for cats of all ages
Durable corrugated scratching pad is great for cats of all ages and sizes. It offers hours of fun and exercise for your cat while reducing potential furniture damage
More than just a toy
Let your buddy keep busy scratching, it's not a cat's way of slacking— it helps satisfy an instinctive urge and support nail health. Keep your car happy and healthy with the Middle Cat Scratcher Refill Pad!
About Midlee Designs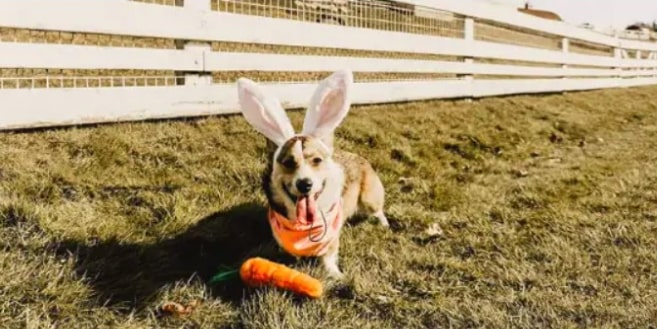 Midlee Designs started creating pet clothing because finding cute clothes for large dogs, like our German Shepherd, was extremely hard. Now we make clothing for pets of all sizes! We specialize in unique pet supplies for dogs, cats, and other pets. So, whether you're looking for the perfect outfit, toy, or pet health supplies, we've got it all!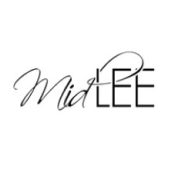 Designed In
Eau Claire, Wisconsin
View full details
Cat Scratcher Refill Pad - 2 Pack
SUBHEADING
Recently viewed products