Colorado "Maple Leaf" Durable Nylon Dog Chew Toy for Aggress
Reviews
Our reviews are verified for authenticity
My puppy has been chewing through all his toys. This toy has been a lifesaver as it's proven to be very durable & perfect for my teething puppy.

About palm sized, nice and durable for my pup to chew on. She can hold it pretty nicely too. The peanut butter is hard for her to get out of the grooves, and annoying to clean out, but it's a cute novelty dog toy for sure.

Super cute! Very hard plastic. Has withstood aggressive chew. Use a little peanut butter so it doesn't get all over.

My pup loves his leaf! It's currently his favorite chew toy

My dogs all love this toy. It is extremely durable considering it's still one whole piece and 3 dogs going at it constantly. 10/10 would definitely buy from this company again.

Beautiful color. I took it home and tried it on the family dog. Found out my dog didn't like it. Throw it hard. He's not interested at all. Then I went to my friend's house and gave it a try. And found out that her dog liked it. Then he begged me to stay. Ha ha

At first my dog was hesitant (maybe the smell?) but as soon as I smeared some peanut butter in the "teeth" he went nuts and now loves chewing on this toy. We have only used it a few times, but so far he hasn't destroyed it, which he does to most chew toys within 20 minutes. I also think that his breath smells better already! I love that they provide a little brush for cleaning it.

I was very skeptical about this product at first glance. However, it turned out to be very useful. My dogs teeth were cleaned with minimal effort. The grooves all over the toy made cleaning better since my dogs wanted to clean every square inch of the toy. The rubber material seems to be holding up well with both of my dogs playing with it.

My dog is a very aggressive chewer; he can destroy anything you out in front of him in minutes. However this dog toy he can chew on for hours and not even make a dent in it. It is very strong and durable. It is great for his teeth. It does not Mark up my walls or floors like other dog toys he has. This is a great toy for aggressive chewers. A lovely toy, which is easy to throw out and take. Our dog likes to clip it between two front legs.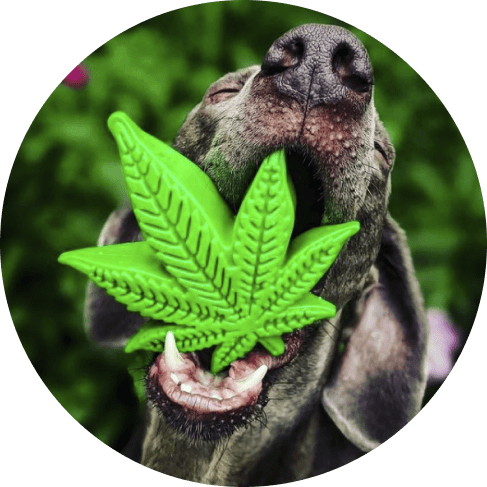 Maple Leaf Dog Chew Toy
PETstrong dog toy for power chewers
Is your dog really a power chewer? Ordinary chew toys don't last long? If so, pay attention to the Colorado "Maple Leaf" Nylon Dog Chew Toy! It's made of materials designed to withstand even the most aggressive chewers! Keep your dog entertained and solve the problem of chewing behavior.
Maple Leaf Dog Toy for power chewers
Multi-purpose device your dog has been dreaming of
Veterinarian approved
Maple Leaf Dog Toy is veterinarian approved. It's made of a non-toxic and PETstrong material: it's FDA compliant. What's more, this toy helps you keep the dog's teeth clean and breath smelling fresh.
One size fits all
There's no reason to worry if this toy will suit your dog perfectly: the toy is designed for dogs 15-80 lbs/7-36kg. Dimensions: 5" long, 4.5" wide, 1.5" thick. 5.0 ounces
Made in the United States of America
The manufacturer of Maple Leaf Dog Chew Toy is proud to say that the company keeps jobs in America. The toy is designed and manufactured in the USA!
Safe and durable dog chew toy
If it doesn't take your dog a lot of time to ruin an ordinary toy, the Maple Leaf Dog Chew Toy is exactly what you're looking for! This toy is designed with special care for your dog in mind, meanwhile, it's made of PETstrong materials so it's able to withstand even the most aggressive chewers. So keep your dog always entertained and healthy with the Maple Leaf Dog Chew Toy!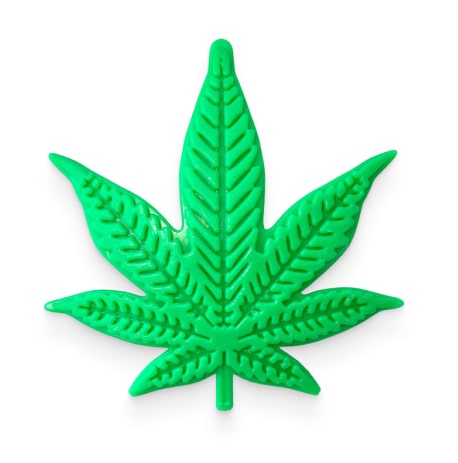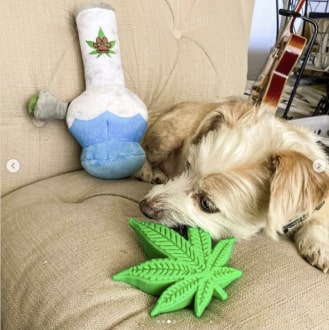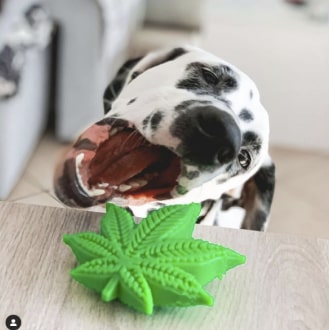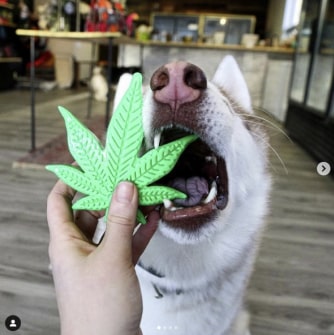 About SodaPup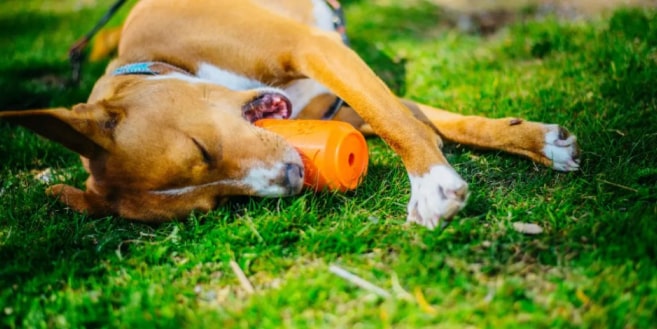 At SodaPup we specialize in creating fun and innovative dog toys for dogs that destroy everything! All of our products are made in the USA and are FDA compliant, meaning they are the safest dog toys in the market today. SodaPup has developed several brands, each with a unique theme that appeals to different consumer segments. Our brands are SodaPup, USA-K9, Industrial Dog, MuttsKickButt, Spotnik, and Harvard's Finest (our brand of grain-free dog treats). SodaPup gives back to the communities it serves, directing contributions to animal shelters as well as dog-related veterans organizations.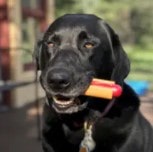 Designed In
Boulder, Colorado
View full details
Colorado "Maple Leaf" Durable Nylon Dog Chew Toy for Aggress
SUBHEADING
Recently viewed products