Jute and Leather Tug Bear Dog Toy
Reviews
Our reviews are verified for authenticity
So I have an 11 month old pity who choose through everything that we give them within hours to a day or two. This he has a really hard time chewing and has been lasting weeks. So most likely I will buy another one.

My dog absolutely loves this thing and wouldn't stop playing with it until she chewed the bones of and then ripped it apart after a week or so. Lasted as long as I would have expected given there are bones to chew and it's natural fibers.

Our little puppy absolutely loves his bear. It is well made and keep him thoroughly entertained

This toy is great. We bought a collection of toys for my sister's lab puppy for Christmas and this toy was our favorite and the dog's favorite. Well made and cute.

My 60 pound puppy likes this toy very much, but he was able to tear off the ears after a few hours of chewing and "unstuff" the body. The ropes and outer casing have held up well, other than that.

Very durable toy dog toy. The body is made of a combination sectional tight weave burlap and leather. The leather ears were the first to go but it took more than a month for our medium sized dog to chew through the jute rope and separate the head. She has yet to chew it open. To give some perspective, or dog can usually tear open and disembowel a "regular" dog toy in a day.

I'm always looking for the next best dog toy, something that can withstand attack by Riley, our 16-month German Shepherd Dog, who has been known to knock off a heavy duty Jolly Ball in just a few minutes. Having read the other reviews, I was intrigued by this toy and decided to give it a try. And I was not disappointed! The leather doesn't smell terrible and I think my dog is actually intrigued even more by the smell. The ropes are strong and after a month the toy still looks like a bear.

My 6 month old yellow lab absolutely LOVES this toy! The bad part is that he ends up eating it and I have to take it away from him. This is not meant for power chewers but he loves it so much I continue to buy it but I definitely keep a close eye on him.

I wouldn't say it's very durable, like a month maybe, but my pup is definitely excited about the bear!
Give your fur-bud a wild time
This Tug Bear Dog Toy will get your fur-bud playing like a wild forest wolf. Real leather toys can handle extra ruff play. Good for pups who destroy more delicate toys.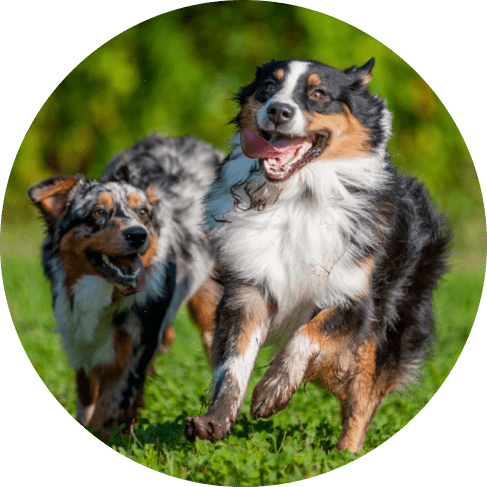 For those dogs who love to retrieve and tug
Keep your pet safe, healthy, and happy
Super durable & reliable
Made with durable real leather, double-stitched seams, and jute backing, these toys can stand up to some fur-ocious chewing and play!
Comes in neutral brownish hues
Stylish leather toys in neutral colors look great strewn about the floor. This toy will blend easily into your regular décor.
Delightful character
This dog toy comes in the shape of an adorable forest bear. It's super cute, and you and your dog will love it.
Designed with interactive play in mind
They've got knotted rope arms and legs that make them super fun for shaking up, throwing, and chewing.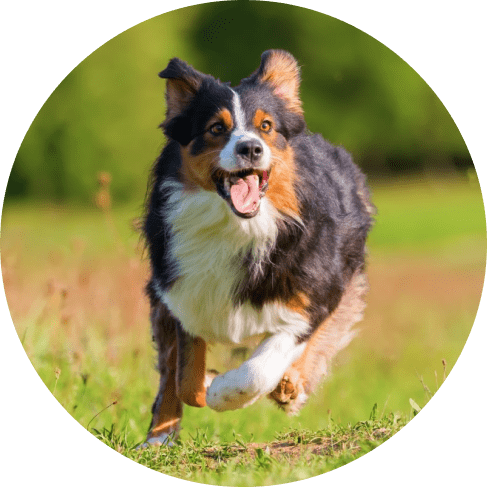 Pets are our babies, treat them like so
Playtime is a core pillar of your dog's overall health. Make time every day for interactive play for you and your dog. Playtime together reinforces the special bond you share with your furry friend and provides your dog with the vital exercise they need.
About Jojo Modern Pets
Jojo Modern Pets started with the idea that people want beautifully designed pet products that match their home. JoJo Modern Pets has great offerings for small boutiques and regional pet chains. We provide the basics with a unique twist and something people can't find other places. We can pre-ticket some items with your brand or help you source products you know your customers will love. JMP is stocked with domestic inventory at our warehouse in Illinois. We work with customers to do it "their way." Case packs, moqs and pricing that makes sense for independent stores. At JoJo Modern Pets we pride ourselves on making our customers more money.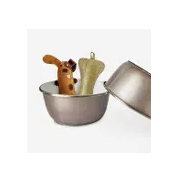 Designed In
Oswego, Illinois
View full details
Jute and Leather Tug Bear Dog Toy
SUBHEADING
Recently viewed products