Mesh Outdoor Cat Tunnel
Reviews
Our reviews are verified for authenticity
This is my second mesh tunnel. The base camp will fit three, and my cats have had this for over a year and a half (since kittenhood) and still love playing in / on / through / around it, so I got a third tunnel. Note that this is not a replacement, the original is still in use. They have managed to put a little hole in the mesh, but considering the abuse it takes (my cats are not declawed), it's still in great shape.

This item has a sturdy support structure, keeping the tunnel open while my cat rolls around and plays inside it. My cat loves being safe inside, while being able to see outside it. She delights in trying to catch her feather toy through the mesh walls while she is inside the tunnel. My cats chase one another through the tunnel also. This is their favorite plaything.

I ordered several of these to extend our cat's outdoor play area across the yard. It's fun to watch him make the commute through the tubes! So far they seem rugged enough to hold up to the outdoor weather (and prevent his escape), so I'm very happy with them. My cat absolutely loves his "tunnels". I have several rough houses. He takes the tunnel route when running around. His favorite activity is to chase the laser light through the tunnel! I'll definitely order more in the future.

Cats love it and use it everyday so now I trip over 3 of these tunnels. They get depressed if I put one away. The very end of the spring wire pokes out eventually, but you can work it back into the fabric. It is a good size. I have a pretty large bombay cat and he fits through the tunnel comfortably. Attach strings for extra fun. My cats really enjoy playing in this

My cat absolutely loves this !!! Unfortunately, it does already have a few scratches but I have now put it open in the yard with a bed inside and he almost never leaves !

Perfect for my sister's kitty when she's outside

This product was perfect. It's large enough for my plus-size cat to comfortably walk through, too. I don't know that I would use it as shown by the vendor, simply lying on the ground, however.

My Baby cats play for hours in this tunnel. Great buy!

My indoor cat really loves being outside with me now... he loves the view.

This is one I think I love more than my kitties. :) I get to see the cats while they're inside. They don't crazy play in it as much as the other tunnels, but they do like to hang out in it with their toys and keep an eye on what's going on around them. Quality is great, and the mesh is sturdy enough not to rip.

Great by itself. Purchased to use with a pet tent but no way to attach it. Came with a mesh connector but doesn't zip to the tent door. Cats didn't like being zipped up inside but it was funny watching them trying to find the way out.

My cat is enjoying it. I play with him...he runs around it most of the time...he will learn to go thru it...hahahaha

My cat loves it and runs in and out, great cat toy.

He loves it - he literally goes in it by himself. This allows him to have some outside time without us having to worry about him jumping over the fence.I would highly recommend.

I used this tunnel as a doorway to my cats catio, Which was my mistake as my cats tore through it and got out. I guess if there's a will, there's a way. This tunnel works perfectly fine for what it's intended for, a tunnel.

It is small/narrow. My cat has to crouch to get into it and she cannot stand up fully in it.

Have 3 kittens that play with it for hours.

We have had several tunnels. We have bought two of these because our cats love them so much. Our cats are pretty spoiled but this tunnel is hands down their favorite toy.

This is a little less sturdy of construction than another I had but it's doing the trick. My cat loves it. Satisfies his need to be outside while keeping him and wildlife safe. I bought a backup so he would never be without one.

This is so awesome! My kittens love this tunnel and play in it everyday! So happy I found it!

This is a favorite for my foster kittens and cats! I love the mesh as it's easy to see if a kitten has made a mess in there or not.

The cat loves getting out of doors and using her tunnel.

This product makes it easy to have my kitten outside with me; so she can run and play safely. Do not leave any pet alone in it though because they would be vulnerable to dogs or other predators. I wish there was a longer version for her to have more room but she can run and move the tunnel with her as she plays.

The kitties love it! They look forward to the opening of the catio in the morning ,and then can go out, come in at will while I'm home. It's the perfect transition!

I really really like this cat tunnel, but most of all my kitten plays in it frequently.

Kind of flimsy, but it's holding up with 2 cats playing inside

It was pur-fect for my two kitties!!

The cats like being able to see from inside

Great idea, but could be a little stronger.

The kittens love this thing. LOVE it. What more could we ask? Great price, too.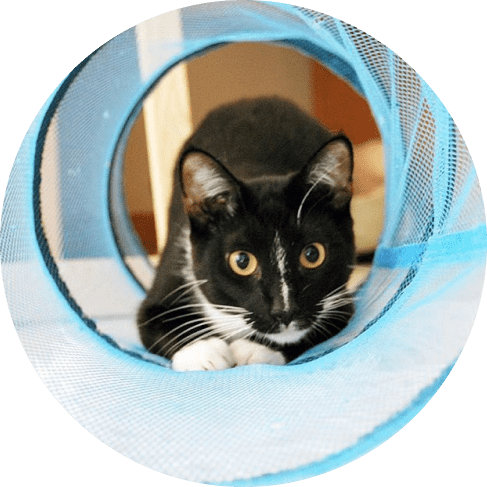 Let your feline feel like a real furry cave explorer!
Want to keep your fur-iend's mind off your furniture? This Midlee Mesh Cat Tunnel will keep your kitty occupied and offer hours of entertainment. Made from high-quality mesh material, it lets your rambunctious boy play and claw to his heart's content, all while satisfying his natural instinct to explore.
Midlee Mesh Outdoor Cat Tunnel
Your cat's new favorite toy!
Durable materials & unique design
Made of high-quality, snag-resistant fabric to stand up to even the most ferocious kitty. Mesh allows cats to see through the tunnel, so your cat always knows its surroundings. The tunnel's open-ended design allows for endless hours of fun!
Offers a variety of fun activities
This paw-some mesh tunnel will keep your fur-babies entertained for marathon play sessions. Your cat will love to explore the tunnel or climb inside to relax or take an afternoon cat nap.
Provides a sense of shelter and security
As the tunnel is easily collapsible, it's great to bring along when you're traveling, so your cat will have a little piece of home no matter where it goes.
Perfect for indoors & outdoors
Measuring 33" long and 11" wide in diameter, the tunnel is easy to use both inside your house and in your yard. Just pop the tunnel open and then fold it down when you need to store it.
#1 must-have for your feline
Cats are predators. They love to hide, stalk, hunt, and make surprise jumps. Adding a tunnel in the environment will help to spark your cat's natural instincts and keep her playing for hours!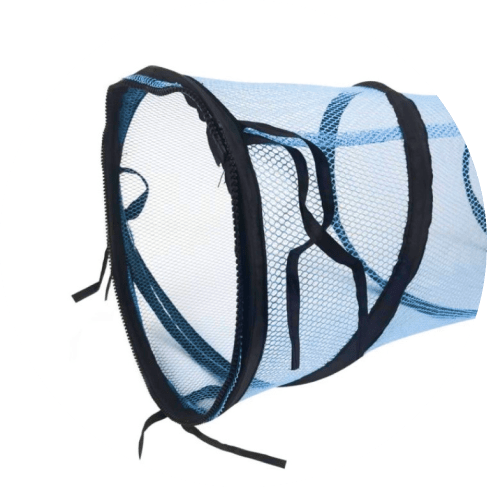 About Midlee Designs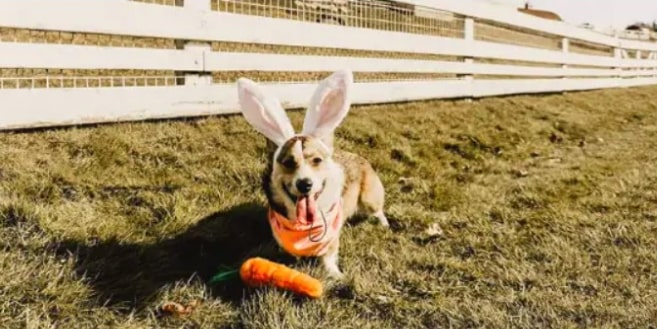 Midlee Designs started creating pet clothing because finding cute clothes for large dogs, like our German Shepherd, was extremely hard. Now we make clothing for pets of all sizes! We specialize in unique pet supplies for dogs, cats, and other pets. So, whether you're looking for the perfect outfit, toy, or pet health supplies, we've got it all!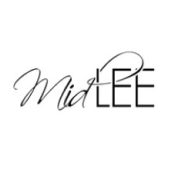 Designed In
Eau Claire, Wisconsin
View full details
SUBHEADING
Recently viewed products