Mountain Fresh Pet Stain & Odor Remover
Reviews
Our reviews are verified for authenticity
Will re-purchase it if needed, such a good product.

The Hound is house trained but like many seniors he can't hold pee as well as he used to. So.... if we are gone a bit too long we may have a puddle of pee to clean up. No carpet in our home (tile) but we still spray Out on the spot and let it sit a bit before blotting it up. He has occasional pancreatitis and we have occasional vomit to clean up. Finish with a spray of Out. Helps with smells.

Bought for helping remove odor causing bacteria and smell from armpit area of shirts. This product was recommended by the makers of the new natural deodorant product i am trying. Seems to work very well for this purpose. Just sprayed on clothes and let sit up to 15 minutes before washing.

Such a life saver for me and my disobedient cat. The carpets are all clean now!

Amazing! If I could give this 6 stars I would. I'm a pup sitter and also a clean freak (contradiction? Maybe?). I've been using harsh smelling sprays to eliminate odors and remove the enzymes that attract new pups to pee in the same spot. This smells sooo good, fresh not harsh- seriously like something from the spa. So with it smelling so good I was sceptical. After cleaning a spot with vinegar, baking soda, and another type of cleaner .... This is the only thing that worked! I'm sold!

So I only bought this stuff because one of my cats decided to pee on my memory foam bed mattress. And stupid 'ol me didn't have a protector on it. By the time I got this stuff the urine had set in for a few days and reeked to high heaven. So I drenched down the stain and let it sit for a few hours. A couple hours later I went to check it out. Took a nice whiff of the area, still smelled a little cat urine, but I think that's because I didn't cover the whole area. So I sprayed some more down and came back again a few hours later and the stain AND the smell were completely gone.

Maybe the stain I tried it on is too old, but it didn't fully come off. Will try when the next time an accident happens.

Would've given it 5 stars if it actually removed the smell completely.
Ideal for pet mess cleanup
When you live with a dog, you are inevitably going to have to deal with some icky spills from time to time. Whatever your dog does, make sure you have a stain and odor remover at hand to help with the cleanup. This 32 oz Pet Stain & Odor remover deals even with the toughest dry stains that seem impossible to get out.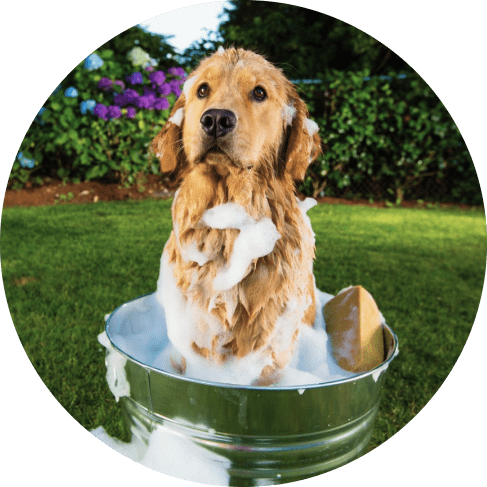 When your dog accidentally makes a mess
Everyone needs to have a pet stain remover at hand
Mountain fresh scent
This XL bottle of Stain & Odor Remover will assist you with cleaning up of all types of mess, and you'll be left with a delightful mountain fresh scent.
Powerful ingredients
The breakthrough formula reacts with unpleasant pet odors, destroying them on contact on every surface. Breaks down the odors, doesn't just mask it!
Make your home feel brand new again
Simply spray the stained area, scrub with a wet towel or brush, and wipe away the mess in under a minute. Keep your home fresh and free of stains effortlessly!
Fast-acting deodorizing formula
The cleaning formula is incredibly fast-acting and won't leave greasy, sticky, or filmy residue behind, contrary to generic cleaners or deodorizing soaps.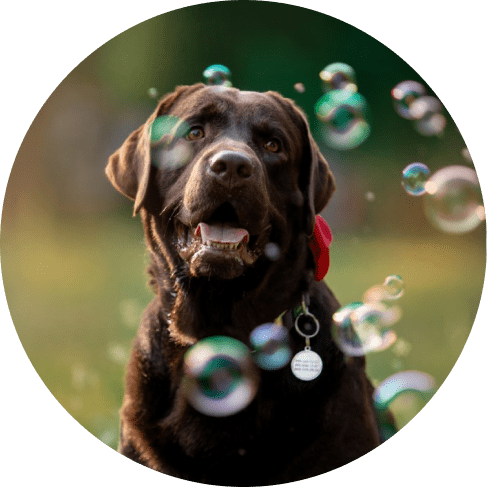 A powerful cleaning solution
Ideal for cleaning and deodorizing your home, car, or RV. It removes odors and stains from all sorts of messes around the house, including mold and mildew odors. Use it on the carpet, upholstery, leather, clothes, fabric, rugs, and more. It can even remove skunk odors from your pets. Made in the United States of America.
About Jojo Modern Pets
Jojo Modern Pets started with the idea that people want beautifully designed pet products that match their home. JoJo Modern Pets has great offerings for small boutiques and regional pet chains. We provide the basics with a unique twist and something people can't find other places. We can pre-ticket some items with your brand or help you source products you know your customers will love. JMP is stocked with domestic inventory at our warehouse in Illinois. We work with customers to do it "their way." Case packs, moqs and pricing that makes sense for independent stores. At JoJo Modern Pets we pride ourselves on making our customers more money.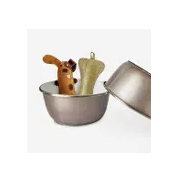 Designed In
Oswego, Illinois
Add an additional description to your products. You may set the same content for all products.
Ex: Shipping and return policies, size guides, and other common questions.
Or you may link a dynamic source to show product fields like vendor or custom product meta fields.
Ex: Ingredients, nutritional info, additional features and other unique per-product data.
View full details
Mountain Fresh Pet Stain & Odor Remover
SUBHEADING
Recently viewed products