Paw Print Dog Leash Holder
Reviews
Our reviews are verified for authenticity
It's good looking, holds multiple leashes and doesn't have a corny saying on it. I'm going to purchase more. Like it very much. Well made!

Wonderful addition to our husky wall! We put the leashes and harnesses on them. They look great and add a personal touch without being tacky! I love them!

Sturdy material. Good color. Works as it should. But I expected the size to be a little bigger. Overall I love it.

This paw is so cute! It was smaller than I expected but it was the PERFECT size so I am glad I bought it. It holds my dog's leash perfectly, I just drape it over. The products are made by a father-daughter company so I was glad I supported them instead of a corporation!

These are super cute and so much better than the typical dog leash/coat hook rack and I LOVE the 3D dimension when hung. The quality is good although some were a little different (color/size), but I think that adds to the charm. There's also 2 holes on the back where you can hang them with a simple nail (a nail with a large nail head is best to secure it). As for them being practical I say yes because there's enough depth/space on the hook to hang either one very wide leash or multiple leashes on the same hook. Overall, I'm very happy with the quality/ease of installation.
A leash's best friend
Now your four-legged friend can have their own dedicated hook in your entry! Perfect for leashes, harnesses, or whatever else needs to be hung!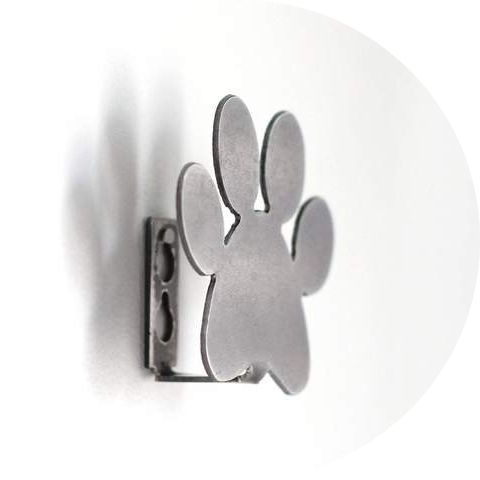 Leash holder details and characteristics
The PAWrfect place for your pets' leashes
Made in the USA
The paw print is plasma-cut out of 16 gauge steel in Tennessee, United States of America, for a durable yet lightweight piece.
The size of the leash holder
Paw design measures 2.75 inches wide, 2.5 inches tall, with a 1-inch gap from the paw design to the wall. Screws not provided.
Remarkably durable and lightweight
Despite the size and weight of the leash holder, it is incredibly durable. So, whatever stuff needs hanging will fit perfectly on this holder.
A great design
The leash holder is made in the form of your favorite little animal's cute little paws. A nice little detail that will perfectly fit in anywhere.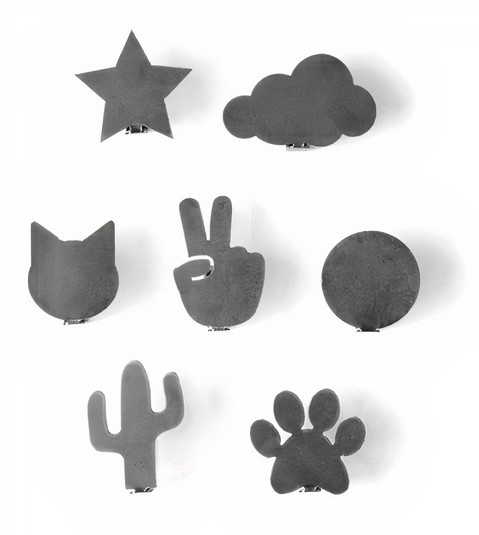 Never lose your stuff again
So, want to keep all your essentials in place? With this cute little holder, you can place your pets' leashes or anything that can be hung on it and always have a dedicated place for your stuff.
View full details
Paw Print Dog Leash Holder
SUBHEADING
Recently viewed products