Peacock Feather Cat Collar
Reviews
Our reviews are verified for authenticity
These are nice collars with cute patterns I purchased for my 2 young cats. They don't seem to mind wearing them. The collars are easy to put on the cats and adjust to their sizes easily.

These collars are stinking cute!

Just received these. The colors are vibrant and the designs are clear.

These are very well-made collars.

A good value, smart collar for my silver tabby who usually sheds her collars in disgust.

My cat seems to find it comfortable, as he's not tried to remove it and seems pretty unphased about wearing it.

It fits wells and was easy to adjust. After a few weeks of use it's still looking good and showing no signs of wear.

Nice one but little loose for kitten under one year old.

I'm very happy with my purchase. The collar is as described and arrived sooner than anticipated.

Good quality collar in a pretty colour that was easy to adjust for my small cat - who is not quite small enough for a kitten collar but too big for a standard size. However, this collar would also suit an average size cat. The safety clasp is also quite robust, unlike some clasps that come apart too easily.

Loved the collar. No complaints. Worth my money.

Amazing for my kitties. They love the bell

My babies look smashing in them. I love these collars will totally be ordering more!!

It is a very nice collar, especially for cats. I really like the bell

Very good product. All my five cats are comfortable with it. Initially, they were scared but later they adapted it. Product came with good packing. Well received. Thanks.

Used for my kittens, but the belts were bigger in size, so have to adjust with tape fixed around the belts.

Love this product! My cat is ok with that on his neck. With the second one he is playing. Very cute and I think its comfortable, because he is not meowing to take it off.

My cat keeps losing his collars. He had been wearing this collar for 3 days and it vanished. I found out that he runs a Cat Fight Club in my driveway between 10 PM and 1 AM. I found it in a drift of cat hair in the driveway, the latch had come undone while he was doing his best Tyler Durden. I was happy to see that the latch wasn't broken. I put the collar back on him and tightened it a bit this time. So far so good.

Would love this to have a nametag sewn on, but it's great just as is

I have a very active cat who like to bite things and she bit off the bell, but what I care about the most is the safety and I like the buckle on this one.

Awesome product, fast shipping

Would love to have this one with another design for my second cat, the buckle is good

My cat hated the bell so it had to go but it's good otherwise

Impressed by the quality, for the price it's more than good

This one came quickly, looks great

One of the best I've bought so far

I purchased four of these to replace worn out collars on my cats. These are beautiful, well made, and have a strong breakaway clip. I have found many designs of breakaway collars come off WAY too easy and I would find them scattered throughout the house having come off during rambunctious play sessions. Also, the cats would figure out how to hook a forepaw or hind leg under them and pop them off. These collars won't do that. They will come off in an emergency situation (for example if you have a cat that goes outside and gets hung up on a fence) but won't come off during normal activity or play.

I have had trouble finding a collar that would actually be stylish and safe for the cat. The ones I've bought from other brands either looked messy or were not actually breakaway. I had to file down the clutch so that it would unbuckle easily or I had to throw it away. But this is the one! It unbuckles easily when tugged hard. And the bell is loud enough so that you can hear your pet from their burrows like under the sofa. I also love the design, it's really stylish. And the material is high quality, my cat loves to scratch the neck a lot (not because of the collar) and it still doesn't look disheveled.

I live in an area that is INFESTED with cats. Unfortunately, I cannot take them all home, but I do help taking care of them. They're all vaccinated and sterilized. Even though they're homeless, we wanted to make sure that if they get lost we can find them. So I decided to buy a collar for one of the cats, and this one caught my eye immediately. It's so bright and the bell rings loud enough. The buckle is actually choke-proof and unbuckles if pulled hard. I added the name tag to it as well. Now this cat is the fanciest in the clique.

Amazing product. I have a cat that likes to roll around in our garden (we have a private house) and I'm always scared that it will run away, but I can't deprive her of this experience. So I had a few collars from other brands that claimed to be "breakaway" but one of them almost chocked my cat. So I decided to give such type of collars the last chance and it actually works! It unbuckles so easily but it's not too loose so that your cat loses it instantly. And I love the colors and the pattern: no neighbor cat has such a collar so if mine runs away it's gonna be obvious it's mine.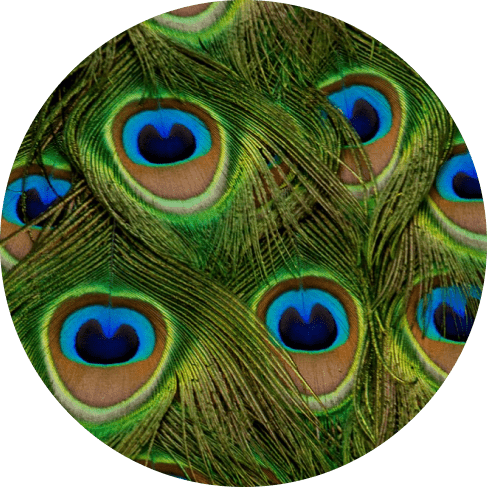 Let your cat strut with this collar
Colorful peacock feathers adorn this blue nylon ribbon collar for cats. It is the perfect collar for any cat who wants to show off a bit. Great for stylish, modern cats and their humans!
Keep your cat looking great and staying safe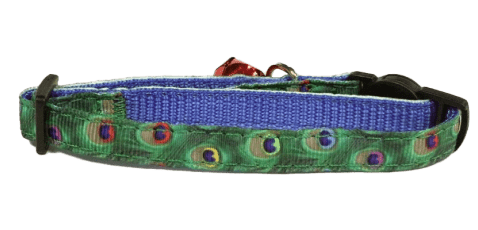 Don't sacrifice safety
Includes a small, red bell and breakaway safety buckle (this collar will NOT work for tying your cat up outside.) Paw-fect for any cat who loves to spend time exploring the great outdoors.
The right fit for your feline
This stylish one-size collar fits most cats with an 8-11" neckline. Allows for a comfortable and adjustable fit and combines comfort and safety for every kitty.
Give your cat the perfect accessory
Makes a great present for a cat lover. Collars and leashes are a big part of pets' happiness and physical health. This one is not only fun and beautiful to look at (and feel good), but is also safe, practical, and top-of-the-line quality. To ensure that you are always prepared for any circumstances, get this eye-catching cat collar now!
About Midlee Designs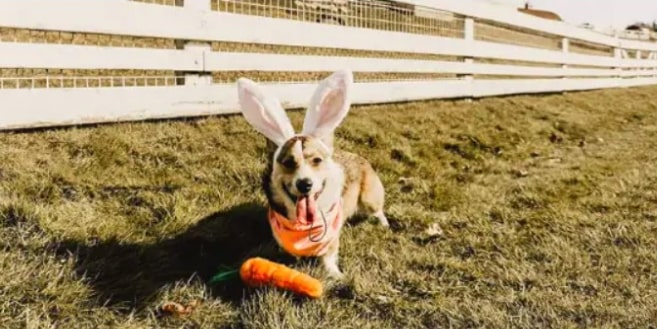 Midlee Designs started creating pet clothing because finding cute clothes for large dogs, like our German Shepherd, was extremely hard. Now we make clothing for pets of all sizes! We specialize in unique pet supplies for dogs, cats, and other pets. So, whether you're looking for the perfect outfit, toy, or pet health supplies, we've got it all!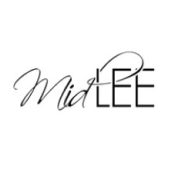 Designed In
Eau Claire, Wisconsin
View full details
Peacock Feather Cat Collar
SUBHEADING
Recently viewed products