Pets Collar Safety Pendant
Reviews
Our reviews are verified for authenticity
Bright, good keychain. I ordered for Jack Russell terrier, it's fine. Who has small breeds, will be heavy for a dog

They work very well although the hook they carry is easily broken, it has two positions

It works well, more powerful light than it looks, but the size is small for a large dog.

Good quality pendant. In the dark it is very convenient. Three illumination modes.

It would be nice if it was rechargeable and metal hoops are not very resistant

Excellent keychain, everything works! We will try today at the evening walk :)

A good flashlight for darkness to walk with a dog. I advise

Good glowing keychain. You can see the dog in the dark.

Everything works, though I thought the size is smaller

It shines beautifully, it is visible from the distance.

Very pretty a little heavy for my chihuahua

Very good. Battery seems to last well;

Everything works, everything is fine.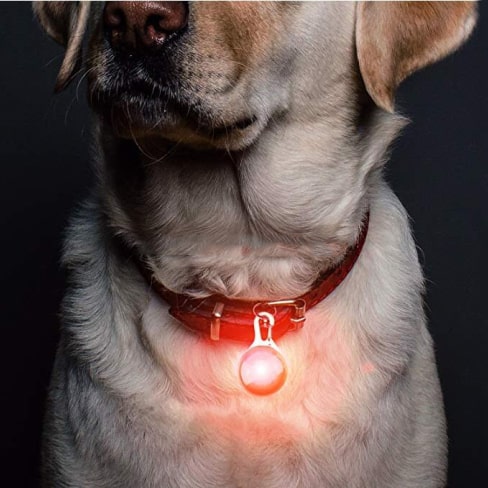 Great for night walks
A reliable accessory you can count on
Ensure the safety of your little furry pal during your night walks with an LED collar pendant. You won't lose your pet again! Even if they run off, you'll easily find them.
Collar pendant specifications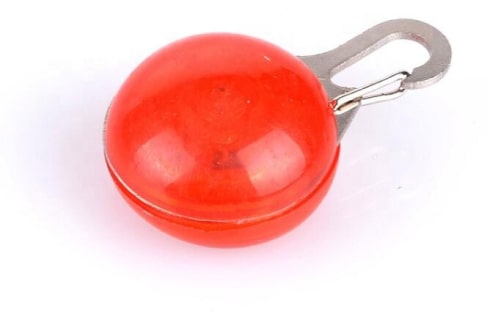 The details of the pendant
The pendant comes at a size of 2.1" x 1.4". Lights up in a bright red color.
Easy to put on
This pendant is unbelievably easy to put on in just a few simple steps. Strap it on and turn it on. There are two modes: slow flashing and quick flashing. It stays bright for a long time.
Prevent your dog from wandering off
It's safe to say that our pets are our biggest treasures. We develop a connection with them and a high level of trust and at a certain period of time, we become inseparable from each other. That's exactly why losing your pal can be very painful and to make sure that never happens, you can simply attach this safety pendant to your pet and keep them always in your sights.
View full details
Pets Collar Safety Pendant
SUBHEADING
Recently viewed products