Pink Stripe Cat Collar with Breakaway Buckle
Reviews
Our reviews are verified for authenticity
Looks beautiful on my black cats.

We have had this for a few months now and no matter how much they scratch at their collars they will not shred. We have gone thru so many over the months cutting off the shredded fabric of others.

This collar is very durable, my outdoor cat is black and he wears the yellow collar. It stands out against his fur. He has not slipped out of it or left any claw marks on this collar like he has with other collars we have purchased in the past. I'm completely satisfied with this product.

Very cute colors! Highly recommend!

Really like the collar. Will purchase more to keep on hand for the future. Very satisfied with this product.

These are the best breakaway collars I've found yet! The cat that adopted us (and is pretty much an outside cat due to that being his natural state) is a bush ninja and every collar we tried on him went missing within a day. However, this collar has prevailed! He still has it on! It's been months. We finally trusted the collar enough to put his ID tags on it. It's a pretty sturdy, fabric collar although fraying/etc is definitely to be expected if your cat goes outdoors. Fantastic buy. If we ever go through the three provided, would buy again.

I bought these bc our cat is indoor outdoor and it's springtime, which means half the yards in our neighborhood look like scenes from Bambi. The last thing I want is my cat's mugshot on the neighborhood Facebook page with an accompanying, "Whose cat just senselessly murdered all the baby bunnies and chipmunks and left them by my back door?!?" It makes for an uncomfortable time. I needed something that would warn the poor creatures a predator higher on the food chain was nearby. Hence the need for the bell. I also needed something which would break away if it really got stuck, but not if my cat was scratching her ear. I don't want my cat hanging her self in the forest now that she can't murder innocent critters. There's a reflective ring. The bell is not overly loud so I don't think it will become annoying indoors. It's loud enough I think creatures in nature should be able to hear it and save themselves from the natural order of the food chain.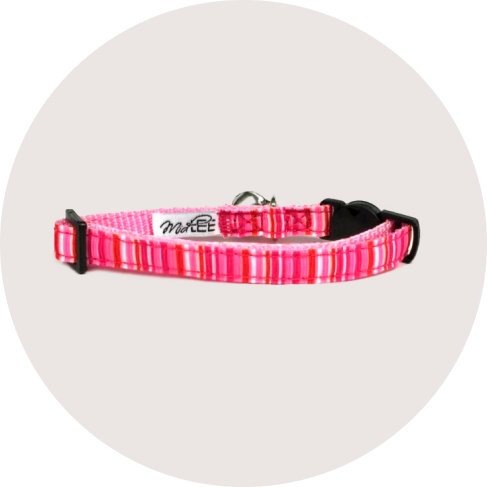 Made for your fashion-forward feline!
Whether your kitty is exploring the great outdoors or curled up inside, this show-stopping accessory is perfect for the girl who loves to stand out. The Breakaway Cat Collar features a cute design, a jingle bell, and a breakaway buckle. It makes a great pet birthday present or even a Valentine's gift.
Midlee Cat Collar With Breakaway Buckle

Designed for your cat's safety
Your kitty can explore the surroundings with confidence thanks to this safety mechanism since it allows the collar to come undone if it gets snagged on a branch, furniture, or other hazard.
Comfortable for your cat
A collar band is super soft on kitty fur. The collar is super slimline to prevent snag. It is so comfy that your cat won't scratch it off. All together, it makes a collar that stays on!
Features and details
This collar will fit cats with an 8"-11" neckline. High-quality materials provide security and comfort during walking, playing, and other outdoor activities. An attached wildlife safety bell warns birds and small animals that the cat is coming. Completely machine washable for easy cleaning! Your cat will love wearing it, and you'll have a piece of mind when your cat is out and about.
About Midlee Designs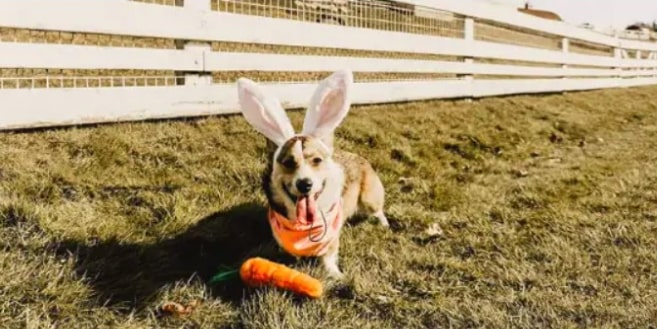 Midlee Designs started creating pet clothing because finding cute clothes for large dogs, like our German Shepherd, was extremely hard. Now we make clothing for pets of all sizes! We specialize in unique pet supplies for dogs, cats, and other pets. So, whether you're looking for the perfect outfit, toy, or pet health supplies, we've got it all!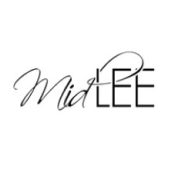 Designed In
Eau Claire, Wisconsin
View full details
Pink Stripe Cat Collar with Breakaway Buckle
SUBHEADING
Recently viewed products