Purple Houndstooth Nylon Ribbon Collar
Reviews
Our reviews are verified for authenticity
Great product at a good price!!! I'll be back for more colors.

Thank you for a great product!!!!

I really love this collar. The color is great and the quality is there

I've purchased three purple houndstooth collars in the past for our pets. The two other dog collars I purchased previously have lasted three years and still looking and working great. Those were both size small on 20 lb dogs. A cat collar I got was of a different fabric that showed more wear, but it also was durable. Obviously, I am a repeat customer, and will buy again as need arises.

I had looked various places for the right collar for my dogs that was not too pricey but not too cheap in quality. I fortunately came across these collars that were great in quality and in price also! So happy with my purchase

We have been using this collar for various rescue dogs that have found their ways to our house over the past year instead of a regular collar, but it's gotten plenty of use because most of these dogs have had no leash manners at all and will pull and pull and pull on walks. - It's just small, and works fantastically. - The clasp is super strong, doesn't come apart when I try to pull it apart. - The adjuster doesn't loosen over time, either. - The Purple Houndstooth is pretty accurate, looks nice and fresh. - We've washed it once or twice without any issue and it still looks brand new. - No fraying of the fabric or anything like that. - Can't find a single problem with it, really. Just a really good, basic collar.
You can't go wrong with houndstooth print
The Purple Houndstooth Nylon Ribbon Collar allows you to bring a classic design staple with extraordinary flair to your precious companion's wardrobe!
Soft, stylish, durable
The perfect collar for your furry fashionista
Fits your pet perfectly
It is adjustable to fit a neck size from 6" to 10". Please measure your pet's neck size before you place an order.
Features a quick-release buckle
These pet collars have high-quality adjustable quick-release buckles to ensure your pet's safety if he or she gets tangled.
Made out of good quality material
Like all collars by Mirage Pet Products, this collar is made of durable materials like nylon with a high-quality ribbon overlay.
Made in the United States of America
This collar was proudly made in the United States of America. Held to a high standard of quality and durability!
Are you looking for a nice dog collar?
This fashionable, durable Purple Houndstooth Nylon Ribbon Collar by Mirage Pet Products is absolutely sure to make your lovely pooch the talk of the neighborhood! Treat your pet to the very best!
About Mirage Pet Products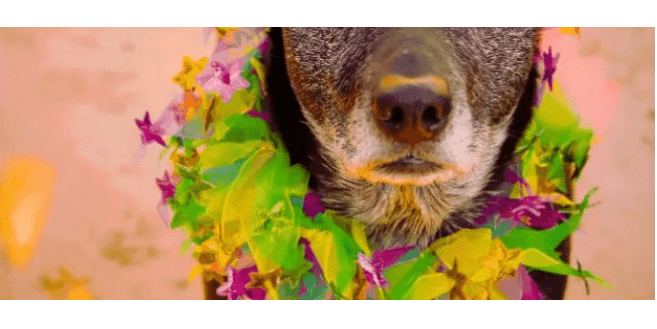 Mirage Pet Products got it's origins in El Monte, California in 1957 at a belt factory. A belt customer brought in a dog collar and requested that the belt factory add some crystals. The rest is pet industry history. Six generations of family have helped make Mirage Pet Products what it is today. Focusing on quality over quantity, we make as much as we can in our small factory in southern Missouri and we sure have a lot of fun while doing it!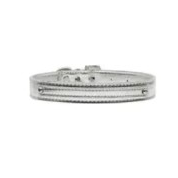 Designed In
Mount Vernon, Missouri
View full details
Purple Houndstooth Nylon Ribbon Collar
SUBHEADING
Recently viewed products